*Update... I had Day 7 scheduled for 12:01am but it stayed under draft :( Because this post when up later than the rest, I'll keep this last contest open until Noon (CST) Monday, November 1, 2010.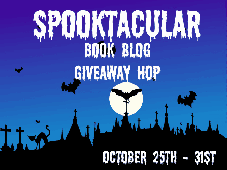 Awww, this is the last day of my
Spooktacular Giveaway
... It's been great fun and I hope to have more giveaways through this upcoming holiday season... While I enjoy the fun of Halloween, my favorite holiday is definitely Christmas and I love to share in that joy *g*.
This is the last giveaway and will run until midnight... you still have time to enter the previous days giveaways, too.
Today, I have seven books that you can be eligible to win (Remember to let me know which book(s) you'd like to be entered to win)! Afterwards, I'll have rules and the question of the day):
BLURB:
They call him "Lord Lightning". . .
For his shocking behavior. An unrepentant rogue with a wicked reputation, his outrageous conduct ensures no woman will get close enough to hurt him.
But demure and lovely astrologer Eliza Farrell casts a chart that tells her Lord Hartwood is capable of great, passionate love. When Hartwood indulges in one of his famous pranks and invites Eliza to become his new mistress, the virginal country miss must meet her fate armed only with her knowledge that the cynical lord will become the tender lover she sees predicted in the stars.
Though Eliza is nothing like the brazen strumpets he prefers, the seemingly incorruptible seer excites Lord Lightning much more than the hard, calculating women he is accustomed to. Eliza's trusting spirit and quick mind touch his cold heart—and when the bewitching innocent surprisingly agrees to be seen on his arm, neither can predict the sparks that will fly between them . . . or resist the electric passion that will threaten to transform them both.
BLURB:
In high school, studious Jayne Scott and wild child Rebecca Worden became unlikely best friends—atie that endured even after Rebecca fled her family to live overseas. After Jayne's mother passed away, she became part unpaid assistant, part surrogate daughter to the wealthy Wordens.
But now, ten years later, Rebecca is coming home to L.A. to cause havoc for Elizabeth, the mother who all but rejected her. And Jayne finds herself pulled deeper into the Wordens' complicated family dynamics—especially when Rebecca's brother, David, returns as well.
David is the man Jayne always wanted and knew she could never have. But when he gravitates toward her in spite of Elizabeth's protests, her vow to escape the family's shadow is put to the ultimate test. And as lies are shattered and true feelings exposed, Jayne must decide where loyalty ends, and love begins. . . .
BLURB:
Being a little wicked isn't all bad…
Every woman has a sexy demon inside her just waiting to get out, but for Eden Riley it's a little different. Her inner demon is named Darrak, and he's been inhabiting bodies for the past 300 years. In the daytime, thanks to her special psychic energy, he's able to take physical shape—a shape she wouldn't mind getting her hands on, if it wasn't a threat to her immortal soul…
Because of her possession, Eden now has uncontrollable black magic at her fingertips, and she and Darrak are trying to end the curse that binds them before the situation gets any worse. To do it, they'll have to get tangled up with some unsavory characters from the underworld. When sparks and spells fly, they could get the distance they need…or each have their own private hell to pay.
BLURB:
Nothing ever goes right for Eloise. The day she wears her new suede boots, it rains. When the subway stops short, she's the one thrown into some stranger's lap. And she's had her share of misfortune in the way of love. So, after deciding that romantic heroes must be a thing of the past, Eloise is ready for a fresh start.
Setting off for England, Eloise is determined to finish her dissertation on two spies, the Scarlet Pimpernel and the Purple Gentian. But what she discovers is something historians have missed: the secret history of the Pink Carnation-the most elusive spy of all time. As she works to unmask this obscure spy, Eloise has more and more questions. Like, how did the Pink Carnation save England from Napoleon? What became of the Scarlet Pimpernel and the Purple Gentian? And will Eloise Kelly escape her bad luck and find a living, breathing hero of her own?
BLURB:
These are New Year's resolutions worth keeping!
Take a risk.
At the inaugural New Year's Eve party at Jack's Bar, two lonely revelers decide the best balm for their broken hearts might just be each other.
Find the perfect work-life balance.
When a flinty lawyer with a bad-boy addiction meets the quintessential nice guy, sparks fly that consume their expectations of life and love.
Get those finances in order.
Working over the holidays on a messy bank takeover is made worse for two federal specialists by an ill-advised kiss that will never happen again...right?
BLURB:
The return of the proud Greek husband...
He was declared missing at sea – but now notorious Zarek Michaelis is back and ready to take control! First he'll see to his business, and then to his wayward wife...
For two years Penny has struggled to come to terms with Zarek's disappearance. But enough is enough. It's time to move on… Her proud Greek husband is still as darkly handsome as ever, and the attraction between them is just as potent. But Penny can't trust Zarek's motives – does he just want her body and the fortune he left behind…or to try again?
BLURB:
The billionaire's business arrangement:
Jack Garrett enjoys biddable women — sharing the vineyard he's inherited with his fiery ex-wife does not appeal. His agenda is clear: visit Brenna, make her a deal… and leave. Immediately.
Her steamy surrender!
But one glimpse of Brenna's sun-kissed skin has Jack's rugged body recalling their fevered nights together… As their red-hot passion erupts, ten years of ice-cold separation melt away. Now they're back where it started all those years ago — in bed! Suddenly negotiations are looking much more pleasurable…
To Enter You Must leave a Comment answering the question at the the end and let me know for which book(s) you'd like to be entered to win...
3 Extra OPTIONAL Entries Are Available:
+1 Follow on
Twitter
+1 Be a GFC Follower
+1 Subscribe to this blog via email and confirm your subscription.
ALL SPOOKTACULAR GIVEAWAY CONTESTS ARE OPEN from 12:01 AM on Monday, October 25th to 11:59 PM on Sunday, October 31st. (All CST) This week's giveaways are OPEN INTERNATIONALLY
TODAY'S QUESTION:
Halloween is a frighteningly fun holiday... but not my favorite. What's yours?
Mine is definitely Christmas :) I love the spirit of Christmas *g*